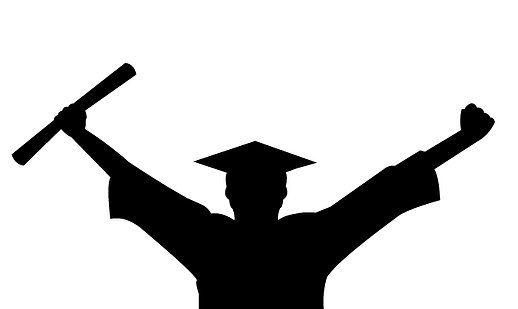 Congrats to all you new docs that will be graduating this month! What a long journey it's been for you – the time, the money, the blood, the sweat, the tears. You've made it! Many of you may already know where you are headed. Some may still be weighing your options. In either case, you're about to begin an adventure that has been years in the making. So much to be proud of and so much to look forward to!
Amidst the excitement and anticipation of a new practice, reality sets in. The patients most likely will not be lined up at your door when you arrive. To quote Kevin Costner in 1989's "Field of Dreams" – – "If you build it, they will come" is not always true. Patients have to KNOW you are there in order to want to come to you. As a specialist, this most often starts with their PCP, and the competition for referrals is more intense than ever.
There are several marketing options that can help to build awareness amongst your fellow doctors, as you know. However, at the end of the day, the fastest way to build your practice is to EDUCATE OTHER MEDICAL PROVIDERS. If you are a specialist, it is absolutely crucial that other medical providers in your community that may refer to your specialty KNOW YOU ARE THERE. Will a letter do the trick? Maybe. But probably not very effectively. Enter the Physician Liaison.
Physician liaisons were originally the domain of hospitals; however, they are starting to become commonplace among solo practices. Their role is to increase patient referrals, strengthen relationships with providers and staff, and provide customer service to your potential referral sources. They will become the voice of your practice in the community and build relationships needed to ensure a steady stream of future referrals. They will let them know about your qualifications and educate them on why – in saturated marketplace – that YOU are the best choice for their patients.
Relationship marketing for referrals is only one of the ways to promote yourself in a crowded marketplace. It can, however, most certainly produce the largest return. If implemented based on the right strategy by someone who knows how to execute, the investment associated with a physician liaison program can quickly be recovered by bringing increased referrals and profitability back into the practice.
In a 2013 survey from the Clinical Advisory Board Physician Survey, 66 percent of physicians said they were "very unlikely" to change their current referral pattern without a physician liaison actively communicating and building relationships with them. As a specialist, referrals are absolutely essential to the getting your practice off the ground. Your competition may already be building relationships with your best referrers and their staff, so don't wait until it's too late! Hit the ground running by utilizing a physician liaison to build a solid network of referrals in your community.