For Medical Practice & Healthcare Marketing
Reputation. Relationships. Results.
MedLaunch Solutions is a physician-owned specialized healthcare marketing firm that helps hospitals, practices and medical facilities generate more revenue by increasing patient volume.
MedLaunch knows Healthcare Medical Marketing
Healthcare marketing is all we do.
One of our founders is a physician, another has years of experience in marketing to medical providers and the other has two decades of experience in public relations. With this healthcare expertise and our experience, we are uniquely qualified to promote your hospital, practice or facility.
What makes MedLaunch different? Our healthcare-specific expertise is unmatched. 100% of our time is spent working with healthcare clients. We understand your targets and how to reach them, the challenges that healthcare organizations face and that your patients are your number one priority…always.
Physician Relations and Outreach
Digital and Social Media Marketing
Medical Marketing eBook
Download this free guide to discover how to grow your practice with some MedLaunch specific tips and steps that have worked for our clients.
Fill out the form today to receive your free copy.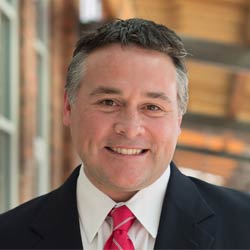 "I remember when I started my practice. After years of school, expenses and moving my family across the country, having an organization like MedLaunch to jumpstart my practice would have been phenomenal. This is why I wanted to help create something to help other doctors and practices succeed and grow."

Work With Us
Are you looking for an exciting new professional opportunity that has flexible hours and lets you balance work and life? Do you enjoy meeting new people, building relationships and connecting others? Are you a self-starter, competitive and driven to get results?
If so, you sound like a match for us. MedLaunch is looking to add more Physician Liaisons to our team. In the near future, we will be looking for candidates in the Midwest. Please check back often for updates.