Physician Relations and Outreach
Digital and Social Media Marketing
Digital Medical Practice Physician Relations and Outreach
We help our healthcare clients grow by initiating and cultivating strategic referral relationships through face-to-face marketing to a targeted list of medical providers and/or professionals that are potential referral sources. Utilizing a Physician Liaison as an ambassador for your practice helps to build referral relationships in the community. Other benefits include: supporting two-way communication, building rapport and increasing brand awareness. Referrals are largely built on relationships. Credentials are simply not enough. MedLaunch Solutions Liaisons have the goal of increasing patient volume by cultivating relationships with local businesses, referral sources and potential patients and increasing brand awareness within the community by promoting clinical services, treatments and providers. We represent our clients at offices and businesses, establishing relationships with decision makers and building referral networks, leaving our clients more time to focus on what's really important – their patients.
Increasing Physician Referrals and establishing your practice or facility as a Community Health Leader through various types of outreach efforts will result in a stronger market presence and increased referrals and revenue. Partnering with MedLaunch for outreach efforts ensures expertise and experience in referral marketing and leaves more time for providers and administrators to focus on what's really important – the patients.
Physician Liaison Services
Our Medical Clients Include:
Specialists

Primary Care

Medical Facilities

Rehabilitation Centers

Urgent Care Centers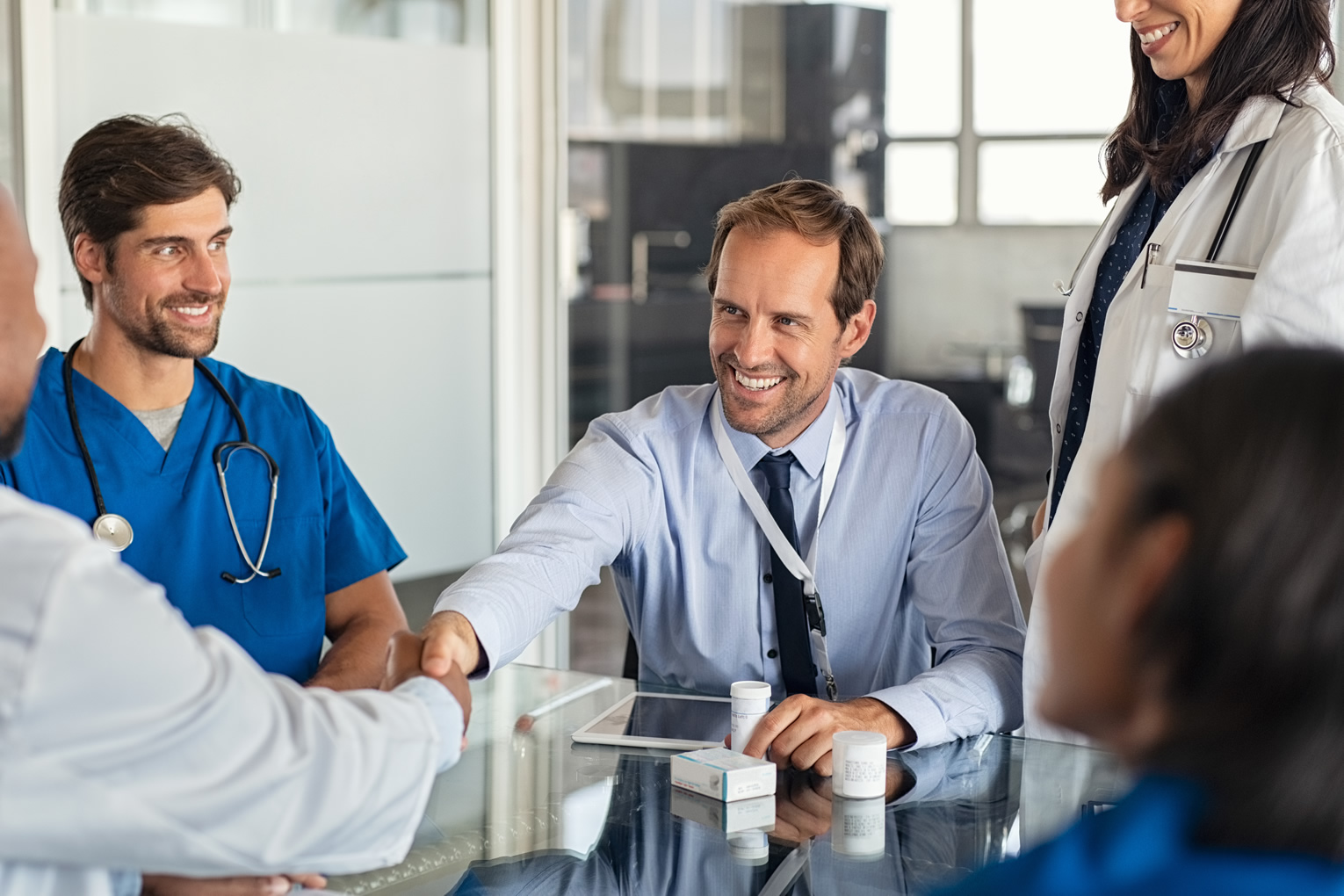 From the moment was introduced to MedLaunch, I was very optimistic about starting in a new community as a Family Physician. They were able to engage with people in the community face –to-face to introduce me…a most refreshing concept since in today's world the majority of communication is done impersonally over electronic media. My initial optimism was spot on! It wasn't long before I had new patients coming in to establish care with me. They documented and reported to our CEO who they met with and details of the conversations. This information – both good and bad – provided valuable insight into perceptions in the community that have helped guide future marketing efforts. This couldn't have been accomplished in any other way. As a result, Saunders Medical Center saw more new patients in 4 months than they did in the previous 3 years, and things are still going strong.
I remember when I started my practice. After years of school, expenses and moving my family across the country, having an organization like MedLaunch to jumpstart my practice would have been a great piece of mind for me. This is why I wanted to help create something for other doctors to help them succeed, both for those physicians just starting out, as well as those that may need to be "reinvigorated". MedLaunch can be the push to help you grow your practice.
Having worked with the Medlaunch team for the past six months, I can say firsthand that their work ethic and drive is extraordinary. They were able to drive messaging of our providers into businesses that we wouldn't have even considered marketing to and listened to their concerns. I am extremely happy to have chosen to work with the MedLaunch team and would highly recommended them to anyone hiring new providers into a competitive market. They helped us push 1-2 years of notoriety into a 6-month process, which has been appreciated by the new providers, as well as the established ones.
MedLaunch has been a worthwhile investment and I have seen the return in increased referrals. They have done a great job of getting to know my specialty and current referral base and then using that knowledge to educate other providers in the community about my practice. They have gone the extra mile to make sure that community physicians are educated on good candidates for referral, which has increased the number of patients they consider for referral. The weekly updates help me understand what improvements I can make in my practice. I am very pleased with MedLaunch and all it has done for my practice!
Work With Our Medical Digital Marketing Practice
Are you looking for an exciting new professional opportunity that has flexible hours and lets you balance work and life? Do you enjoy meeting new people, building relationships and connecting others? Are you a self-starter, competitive and driven to get results?
If so, you sound like a match for us. MedLaunch is looking to add more Physician Liaisons to our team. In the near future, we will be looking for candidates in the Midwest. Please check back often for updates. Learn more about our Healthcare Medical Marketing here.


MedLaunch Solutions | Healthcare Digital Marketing
Physician Liaison Program
Our Physician Liaison program will help your hospital system, practice or facility build and maintain the strategic referral relationships you need, as well as manage any negative feedback in the marketplace. Physician Liaison programs almost always pay for themselves in increased referrals and practice revenue.