New Physicians: How to Make Them Profitable Faster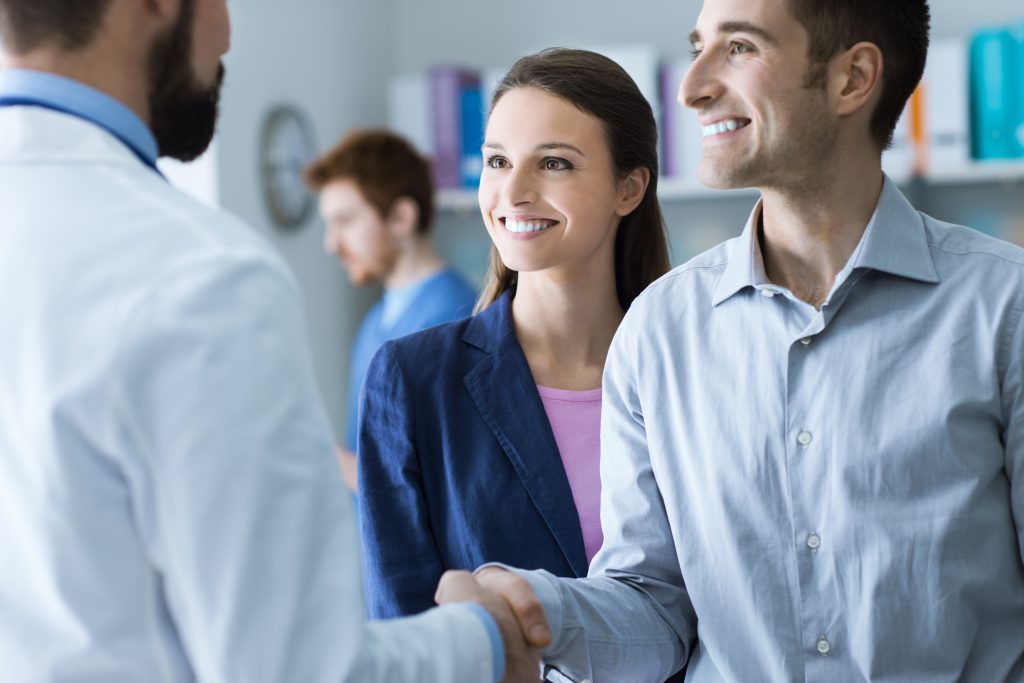 by: Dr. Rick Thompson, Co-Founder MedLaunch Solutions and Cardiothoracic Surgeon | Ashley Ulrich, CEO and Co-Founder, MedLaunch Solutions
Have you recently hired a new physician? Are you a new provider or have you joined a new practice? Whether it's replacing a retiring doctor or adding a new physician to a busy practice, the stakes are high. Hiring a new physician will have a lasting impact on your business. New physicians are most vulnerable in their first 2 years of practice and often cost practices hundreds of thousands of dollars in a guaranteed salary before becoming profitable, which is why the need for a comprehensive marketing plan for your new provider is vitally important. It is essential to build a foundation that will allow the physician to be efficient and busy as soon as possible by utilizing a Physician Liaison to build a referral network. Even if your practice is well established, having a new physician provides a unique opportunity to be new again and make an impression in the minds of potential referral sources.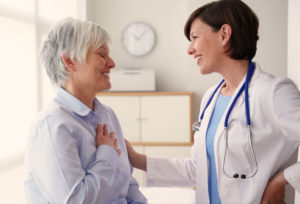 All physicians build their practices on referrals. Whether you're a specialist dependent on other physicians or a generalist dependent on non-physician sources, cultivating and maintaining referral relationships is key to the success of your practice. Your practice is in constant competition with other healthcare professionals in your area when it comes to referrals. How can you share your story, expertise and passion for patient care and stand out amongst the crowd? Relationships with referring medical providers and community referral sources take time and attention to cultivate. In a nutshell, marketing your practice is a revenue-generating investment and is essential to the growth of your business. Consider investing your marketing dollars in a strategy that will assure a continuing stream of referrals and constantly attract new patients and remember…a small change in marketing strategy can yield big results for your practice.
As a physician, you are a hero to so many that you've dedicated your career and life to serving. But the reality is, clinical expertise isn't enough. Practices with great doctors have failed because they couldn't establish positive referral relationships with other medical providers in their community. Sometimes you have to change the way you think about marketing your practice to get the results that you want. Make connections. Let them know you value them. Cultivate the relationship. Go the extra mile.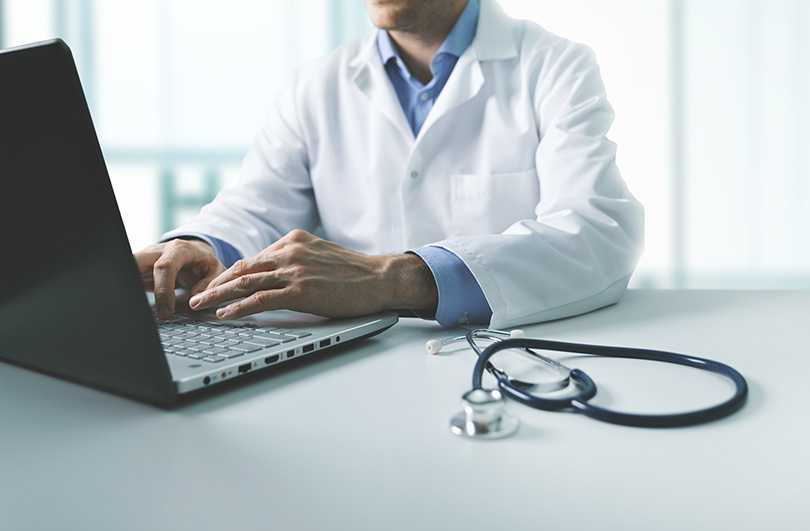 7 Tips for Making New Physicians Profitable Fast
1. Know the facts.
Many physicians say they're not prepared for the business side of medicine. Seek help to build your practice by cultivating your referral network, as it is an essential component of medical practice marketing, leaving you more time to do what you do best – serve your patients.
In the last 10 years, the rate at which doctors refer to specialists has more than doubled and studies show that patients choose a physician based on another physician's referral or recommendation 68% of the time.
Less than 10% of physicians routinely refer to physicians they don't know, and about 40% say they know something specific about the specialists' outcomes or quality records.
A recent study showed that 54% of the patient base for specialty physicians is from referring doctors.
75% of physicians say the rapid and deep changes in healthcare make non-clinical skills even more important. Sales, marketing and branding are necessary to take a practice to the next level.
In the US, more than 1/3 of patients are referred to a specialist each year and specialist visits constitute more than 1/2 of outpatient visits.
80% of doctors say they are either overextended or at capacity. Many don't make time for thinking about marketing themselves and their practice to patients and potential referral sources…or have no interest in doing so. Physicians are trained to take care of patients, not take care of business and they simply don't have the time build referral networks like they once did.
2. Spend your time caring for your patients…and seek help in building awareness in your community.
Medical practices and facilities often face uphill battles when it comes to building brand recognition in large and small communities alike. Depending on their size, many don't have a full-service in house marketing departments. Staff is spread thin and with the emphasis being on excellent patient care, sometimes marketing gets pushed down the priority list.
Seek help to increase brand awareness, attract new patients, build physician referrals, develop frequent and consistent patient-focused content for your social media platforms and help your organization and its providers stand out amongst competition in the community through targeted outreach events and relationship building.
3. Use a Practice Liaison.
Referrals are at the heart of success for specialty practices and Physician Relations is a vital component of marketing for medical practices, healthcare systems and rehabilitation facilities. Utilizing a Physician Liaison as an ambassador for your practice helps to build referral relationships in the community by supporting two-way communication and building rapport and brand awareness. It is also essential in learning more about what referral sources think about you and your practice and/or to understand the issues that influence their referral decisions. With competition constantly increasing, a Practice Liaison help facilitate introductions and brief meetings with other providers in your area can be very impactful in building your practice.
4. Step out of your comfort zone for long-term results.
While staying in your comfort zone can result in consistent, steady performance, stepping out of your comfort zone into a new and challenging zone can create the conditions for improved and optimal performance. It can be scary for a medical practice or facility to try something new in terms of marketing. Focus on building a robust referral network and establishing brand awareness…strategies that will continue to produce results 5, 10 and 20 years down the road. Without long-term marketing strategies, short-term success may be short-lived.
Your referral network is the lifeblood of your practice — and it's all about relationships and trust. You must give your referral sources the confidence needed to refer to you before referring to your competition. Tell your story, promote your brand as friendly, caring and approachable and build deep connections with your audience. A strong referral network will ensure long-term success for your practice.
5. Break old habits and make new ones.
Referral habits are sometimes just that…habitual. Perhaps a primary care physician has been referring to the same dermatologist for the last 10 years. Perhaps that primary care physician doesn't even know that several dermatologists have come to town in the last few years. Sometimes these habitual referral patterns may benefit you…and sometimes you have to make an intentional and consistent effort to change them.
6. Nurture referral relationships.
The referral process does not end once a new patient walks through your door. You must continue to nurture relationships with referrers by touching base with them periodically. Ensure a representative of your practice makes visits to their practice occasionally to "check in". Make a prompt thank-you call or send a branded, handwritten note each time someone sends you a new patient. Staying top-of-mind is crucial as other providers are also seeking referrals.
7. Polish your online image and utilize digital platforms.
Ensure your practice or facility's online image is polished and effective. Create and execute a social media strategy will keep you top of mind with future and existing patients. Consistency and frequency and a good mix of promotion, education and fun are essential. An effectively executed social media plan in conjunction with a referral marketing/community outreach plan can be a winning combination and an impactful way to connect with referral sources and potential patients in your community. Taking advantage of digital platforms and using a Physician Liaison to build trust and rapport with referring providers and their staff can build scalable credibility for your career as a doctor and fill your patient pipeline.
Marketing for referrals is not about who you know. It's about who knows you. Building a strong referral network is critical to the success of your medical practice and could make the difference in whether your practice or facility thrives in the long term.
Be someone they know. Stand out.
Your success hinges on it.
Medical Practice Marketing eBook
Download this free guide to discover how to grow your practice with some MedLaunch specific tips and steps that have worked for our clients.
Fill out the form today to receive your free copy.