5 Ways to Improve Your Reputation…Online and Beyond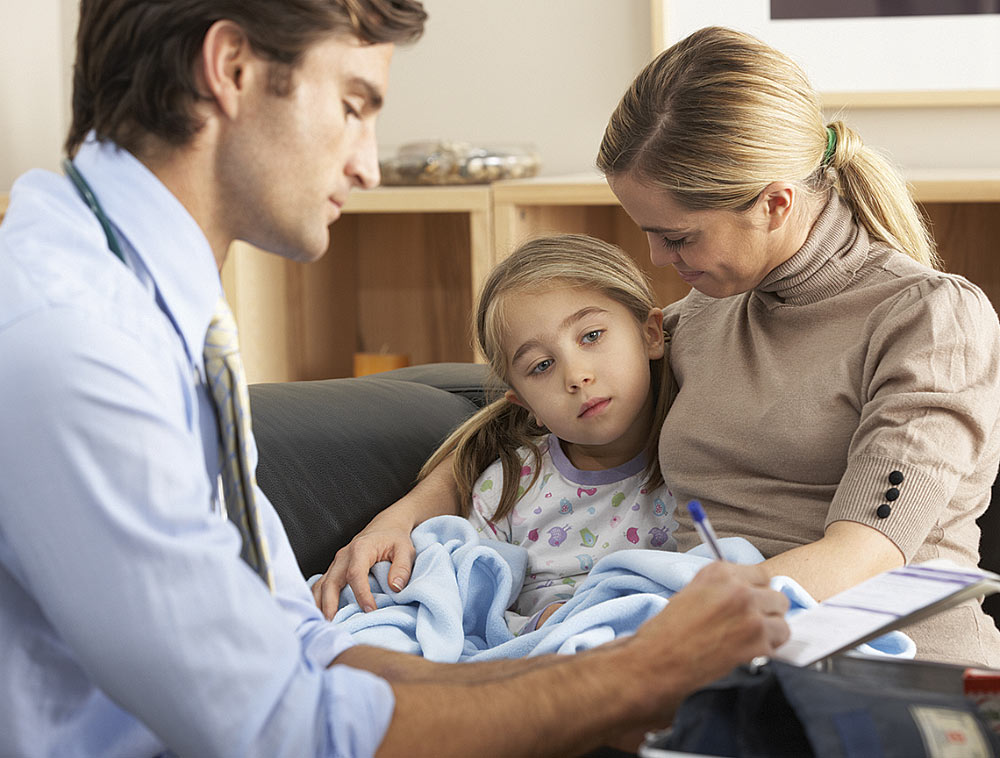 In today's challenging healthcare climate, reputation management is critical to the success of a medical practice or hospital. But where should you begin? Below are 5 important considerations for putting your institution on the path towards a strong reputation. Brand awareness and a good reputation produce trust, and sustained trust is priceless.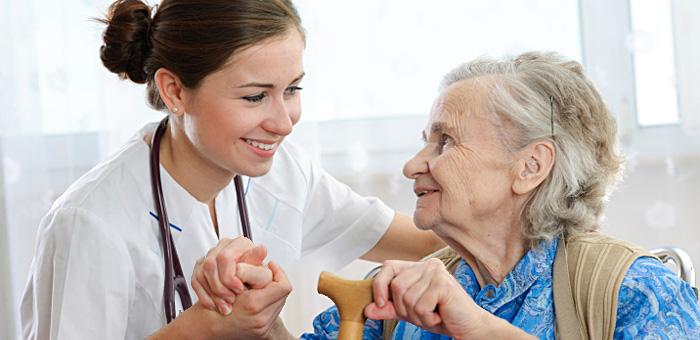 "It takes 20 years to build a reputation and five minutes to ruin it. If you think about that, you'll do things differently." – Warren Buffett
5 Ways to Improve Your Reputation…Online and Beyond.
1. Social Media
Social media marketing for healthcare enables providers to engage with patients, promote new relationships, and improve the reputation and credibility of doctors. It serves as a tool for healthcare providers to share information, promote healthy behaviors, discuss policy and practice issues, educate patients and caregivers and most importantly – stay connected with their patients, referral sources and potential patients.
Social Media for reputation management in healthcare is essential:
57% of patients ultimately decide where to get treatment based on a provider's social media presence.
80% of Internet users who engage on social media are specifically looking for health information, and nearly half are searching for information about a specific doctor or health professional.
32% of US users post about their friends and family's health experiences on social media.
The most common social media mistakes that practices make is lazy posting. If you are not using your accounts effectively, you are losing out on a valuable, low-cost marketing opportunity and potentially damaging your brand. Whether you are trying to build brand awareness, bring in new patients or referral sources or boost reviews, good social media marketing means going beyond posting a holiday greeting on your Facebook page every now and then. Strategy and consistency are key and when done right, social media can reiterate and enhance a Referral Marketing campaign. It is a powerful and inexpensive marketing tool, but only if done right.
When it comes to reputation management, social media is indispensable as it helps you reach your existing patients, potential patients and referrers where they are, letting them know you are there for them and building your image as a trusted authority in their eyes.
2. Cultivate Referral Relationships
Nothing has a greater marketing impact or is a better use of time or money than specialists taking the time and effort to make themselves known to referring physicians. The referring physician is in fact your most important customer, next to your patients. This simple but effective approach to marketing yourself and your practice will be well worth the time and dollars spent.
Enter the Physician Liaison…a representative that can help build these referral relationships on your behalf.
Make yourself known to potential referral sources.
This applies to both existing practices and physicians as well as new ones. Creating connections to other medical providers in the community is essential and produces significant dividends. Whether it is the Liaison making introductions or facilitating a face-to-face meeting, the strategy is extremely effective.
Make referrals easy for and build relationships with referring physician's staff.
Make it easy for them to contact you and to refer a patient. Provide them with a stack of cards for each nurse's station and make sure they always have enough. Give them pads of referral forms to use as an option. Making the jobs of the referring physician's staff easier by expediting and simplifying appointments for their patients and making them feel important builds trust and rapport.
Send a thank you card
When a physician refers to you, they want to feel confident that the patient they referred is in good hands and that the referral was appreciated. A hand-written thank you card means more than you know. In this age of electronic communication, it leaves an impression that are truly appreciative of their referrals. Schedule some time every week to write these thank yous. It has been said that if you demonstrate your appreciation the right way on the first physician referral, the referring doctor is 5x more like to refer to you again. An idea to make this process easier to implement – put a stamped envelope on a new patient's chart as a reminder.
Call a referral source
A personal phone call goes a long way. Touching base with those that keep your practice thriving is key– they will be glad to hear from you and keeping the referrer informed after seeing the patient shows the referring provider that you are thinking about the patient and that you care enough to keep them informed on a timely basis.
Ask for Feedback
Getting direct feedback from those referrers you depend on is crucial. You could send a Physician Liaison to have periodic face-to-face conversations or you could make the connection yourself. Those personal phone calls mentioned above – you may be surprised at what you learn on those. They may present an opportunity to learn how they feel about your services and the benefits you offer their patients. Plus, by asking for feedback and making necessary modifications you demonstrate your commitment to providing them and their patients the best experience possible.
Building and nurturing those relationships is vital to your reputation and the success of your practice. So while there isn't one "best" way to solidify your connections with referral sources, you can take a number of actions to build good will and credibility in these relationships.
3. Manage Online Reviews
Your online reputation as a physician is crucial. These days, the Internet allows patients to easily access information on you and your practice and they are increasingly relying on the reviews they find to influence them in their decision-making process. A recent poll showed that 92% of potential patients read online reviews of their healthcare provider prior to their appointment and 67% state they were influenced by these reviews. The first page of Google search results tied to a doctor's name or practice is the new business card. While some doctors may still choose to ignore this fact; their prospective patients will not.
It is important that, as a physician, you are proactive in ensuring that there are positive reviews on the top review sites (Google, Facebook, Vitals and Healthgrades, to name a few) What can you do to make this happen? Solicit positive feedback. Ask for reviews and make it easy. Here are a few ideas on how to do that:
A take-away sheet with sites and directions on how to leave a review. Train your staff to be on the lookout for happy patients in the office. When they find one, give them one of the sheets on their way out.
An email or text with a link to the review site. Again, being aware of those patients that you know would be happy to help by taking 5 minutes to write a brief synopsis of their experience with you, your staff and/or your practice is key.
Set up a computer in your lobby for patients to leave reviews there. Put up signage with instructions. Happy patients will gladly use the time spent in your waiting room to leave a few positive words.
Providing excellent care and service is the first step in getting positive online reviews. Remember, happy patients come back, tell their friends, family and/or their referring/primary care physician. Make sure your office staff's customer service is on point…frequently THEY are the ones that inspire positive reviews (or negative). And remember, the positive reviews that are posted online can also be used as testimonials on your website!
Online reviews of you and your practice will also increase online visibility and strengthen overall SEO (search engine optimization). They show Google that your practice is relevant and deserves to be shown in local search results. The more your brand appears online, the more potential patients and referral sources recognize your name and reputation.
Lastly, be aware that negative reviews happen to even the best physicians and medical practices. You can't please everyone, but you CAN focus on the happy patients. If you are a patient-centric practice focused on customer service, the positive experiences will far outweigh the negative ones. Monitor your reviews on the top sites. Respond to negative ones with concern, honesty and genuine kindness. Avoid arguing or discrediting. Don't forget – you can't make everyone happy. However, you can treat everyone with respect and courtesy – especially when everyone in the world can see your online interactions.
4. Engage with and Educate the Community
Get involved in your community! Providing support to local causes will get you and your practice noticed and project a charitable, positive image of you and your practice to others. Include your staff in community service projects, fundraising events, philanthropic run/walks, local conferences, school fairs, etc. Prospective patients and referral sources will take note!
In an extremely competitive market, clinical expertise will only get you so far when it comes to getting referrals. People refer to those they know and like. Competence is certainly important, but there are other factors to consider. Awareness, trust and reputation are essential. Referrals happen when a referring provider KNOWS about you and WANTS to do business with you or your practice, and this involves far more than competence. You must initiate and cultivate relationships with referring physicians and their staff in order to build trust with them.
Educating referrers and potential patients goes hand in hand with engagement. Be clear and concise about who you are, what you do and how you can help their patients. Create a marketing piece that gives this information and make sure each nurses station, provider, etc. has plenty of these pieces along with a stack of your business cards. A Physician Liaison for your practice can educate providers and staff on what you are best at and they type of patients you can help with. Start a blog directed to educate patients and referral sources! A blog allows you to speak to your patients – current and future – to show your expertise and the value you bring to your clients.
5. Listen
What is important to your potential referral sources? Use a Physician Liaison to get to know referrers and their staff and ask about their challenges and how you can meet their needs. After you've listened to their answers, tell them about your practice and how you can deliver the patient care and customer service they value. Reaching out to identify the needs and concerns of your referral sources gives you a competitive advantage, especially if you are willing and able to offer sincere solutions. Over time, this will result in stronger relationships with referrers.
Practices must make referrers want to send patients to them. Again, this means being more than just competent. It means not only delivering high quality care, but also communicating frequently and knowing what they think and feel about your practice. By encouraging open communication, you can build a positive relationship with your referral sources, which in turn will help you understand how they feel about your practice or facility.
Conclusion
The old adage "you have to spend money to make money" is so true. When done right, marketing can help to cultivate your reputation in the community and produce returns that will ensure your practice thrives for years to come. You've got build that trust and rapport and show your referral sources what makes your practice the best choice for their needs.
Physicians are trained to take care of patients, not business, and it can be challenging to find time to build relationships with referring providers. Utilizing a well-spoken, sales-oriented Physician Liaison as a representative of your practice allows you to continue to care for your patients and administrators to manage the practice. Ultimately, reputation plays a valuable role in fortifying and growing a healthcare organization. Those that have invested in strong, strategic relationships and growing rapport with referral sources will see profound payoffs for years to come.
Medical Practice Marketing eBook
Download this free guide to discover how to grow your practice with some MedLaunch specific tips and steps that have worked for our clients.
Fill out the form today to receive your free copy.